People
Principal Investigator: Anton Hemerijck

Prof. Anton Hemerijck is the PI for WellSIRe. He is Professor of Political Science and Sociology at the European University Institute (EUI) since 2017. Trained as an economist and political scientist, he obtained his doctorate from Oxford University in 1993. Between 2001 and 2009, he directed the Scientific Council for Government Policy (WRR), the principle think tank in the Netherlands, while holding a professorship in Comparative European Social Policy at the Erasmus University Rotterdam. Before that, he served as a senior researcher at the Max-Planck-Institute for the Study of Societies in Cologne. After serving as Dean of the Faculty of the Social Science at the Vrije Universiteit Amsterdam (2009-2014), he was nominated as Centennial Professor of Social Policy at the London School of Economics and Political Science (LSE), where he remained until coming to the EUI in 2017.
Over the past two decades Anton Hemerijck advised the European Commission and several EU Presidencies on European social policy developments. Important book publications include 'A Dutch Miracle' with Jelle Visser (Amsterdam University Press, 1997) and 'Why We Need a New Welfare State'  with Gosta Esping-Andersen, Duncan Gallie and John Myles (Oxford University Press, 2002), and the monograph Changing Welfare States (Oxford University Press, 2013). His most recent book publication is the edited volume The Uses of Social Investment (Oxford University Press, 2017). In 2020 he received an ERC Advanced Grant from the European Research Council entitled Social Investment Returns to Welfare Recalibration (WellSIre).
Email: [email protected] 
---
Research Fellow: Ilze Plavgo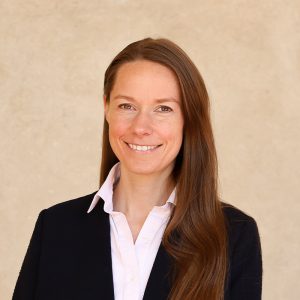 Ilze Plavgo is a Research Fellow at the European University Institute (EUI). She obtained her doctoral (Ph.D.) degree in Political and Social Sciences at the EUI in 2021. She also holds an MA in European studies and international relations (the United Kingdom) and an MSc in public policy and human development (the Netherlands). Her main research areas include inequality, poverty, education and social policy. Prior to the EUI, she worked as a social and economic policy analyst at the UNICEF Office of Research (Florence, Italy) where her primary research focus was on multidimensional poverty and child wellbeing. She has consulted for over a dozen UNICEF country offices on the measurement of child poverty and social protection systems. Her work has been published in leading journals in the field such as Child Indicators Research and the Journal of European Social Policy, as well as in numerous United Nations publications.
Email: [email protected]
---
Research Fellow: Johannes Karremans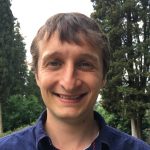 Johannes Karremans is Research Fellow at the European University Institute (EUI). Between 2019-2021 he was a post-doctoral researcher at the University of Salzburg, holding the prestigious Lise Meitner grant from the Austria Science Fund. Dr Karremans earned his doctorate  in Political and Social Sciences at the EUI in 2017. In his doctoral dissertation, Dr Karremans developed a method for comparatively measuring responsiveness and responsibility in governments' budgetary discourse. In his post-doctoral research at the University of Salzburg he fully applied this method to the discourse of governments of five Eurozone countries between 2008 and 2020. In the WellSIre project, Dr Karremans is applying this method in order to comparatively assess the politics behind welfare re-calibration. His research has appeared among others in West European Politics, Party Politics, the Journal of European Public Policy and the Journal of Common Market Studies.
Email: [email protected]
---
Research Fellow: Heta Pöyliö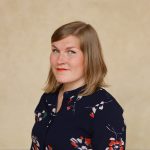 Heta Pöyliö is a Research Fellow in the WellSIre project at the European University Institute (EUI). Her main research interests focus on social inequalities particularly in education and the labour market. Heta's research often takes on comparative approach and applies a micro-macro aspect in studying the complex associations of social stratification, welfare state arrangements and inequalities. Before joining WellSIre she worked in a TECHNEQUALITY consortium studying the linkages between technological changes and labour market inequalities in terms of adult education, career and gender. Heta received her PhD in Sociology from the University of Turku (Finland) in 2019 while working as a Project Researcher in the INDIRECT (Intergenerational Cumulative Disadvantage and Resource Compensation) project since 2015. Her PhD studied the relationships between institutions and intergenerational socioeconomic inequalities. During her PhD Heta was a visiting researcher at the Stanford University as part of the Fulbright programme. She also holds a MA in Global and International Social Policy (University of Sheffield, UK).
Email: [email protected]
---
Research Fellow: David Bokhorst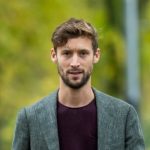 David Bokhorst is a political economy scholar with a focus on the politics of structural reforms in Europe. He obtained his PhD from the University of Amsterdam with a dissertation on the governance of macroeconomic imbalances in the euro area. In the dissertation he analyses the influence and political contentions around implementation of country-specific recommendations of the European Semester and its Macroeconomic Imbalance Procedure (MIP). It was awarded with the Els Witte prize for best political science dissertation of the Netherlands and Flanders in 2020 and was cited by the European Commission in their official review of the MIP. Before joining the WellSIRe team at EUI David worked as advisor for the finance committee of the national parliament of the Netherlands, where he advised on European issues such as the EU Recovery Fund, European Semester, EU budget, European Stability Mechanism, Banking Union, capital markets regulation, green finance, taxation policies and more. In the WellSIRe project David works primarily on layers 4 and 5 with a focus on assessing reform sequences and policy complementarities of welfare provisions in the EU (layer 4) and specific case studies around policy delivery, policy failure and complexity (layer 5).
Email: [email protected]
---
Ph.D. Researcher: Luca Cigna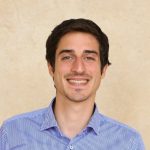 Luca Cigna is a Researcher and PhD candidate at the European University Institute (EUI). In his doctoral studies, he investigates trade unions' preferences and role in the recalibration of modern welfare states. His research areas include political science, comparative political economy, welfare systems and industrial relations. Prior to the EUI, he obtained a master's degree in Public Policy at Sciences Po (Paris) and a BA in Political Science at the University of Bologna. From 2019 to 2020 he worked as a Research Fellow at the Giangiacomo Feltrinelli Foundation in Milan.
Email: [email protected]
---
PhD Researcher: Manuel Alvariño Vázquez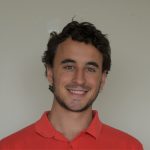 Manuel Alvariño Vázquez is a PhD researcher at the EUI. His research interests include comparative welfare states and labour market and gender inequalities. More particularly, he is currently focusing on inequalities in outcomes of work-life balance policies. He was previously a research technician in the Institute of Government and Public Policy (IGOP), at Universitat Autònoma de Barcelona (UAB). He holds a BA in Philosophy, Politics and Economics from the Pompeu Fabra University (UPF) and a MsC in Political Economy from the University of Amsterdam (UvA).
Email: [email protected]
---
PhD Researcher: Leon Küstermann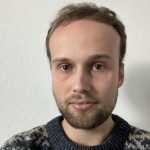 Leon Küstermann is a PhD candidate at the European University Institute (EUI). For his project, he studies how European welfare states can effectively support workers who are affected by structural change (especially caused by automation & climate change adaption). He has a strong interest in wellbeing as a policy outcome and in answering causal questions with quantitative methods. Leon obtained his MSc in Comparative Social Policy from the University of Oxford and gained practical experience in the field of technology regulation and platform economy at the German Federal Foreign Office and the Institute for Technology Assessment and Systems Analysis (ITAS) at the Karlsruhe Institute of Technology.
Email: [email protected]