How can welfare states navigate successfully the complexities of the knowledge economies and the challenges of ageing societies, while investing effectively and fairly the large portion of taxes and other public funds they allocate to welfare provision?
The WellSIRe project aspires to produce a comprehensive and robust empirical analysis of the social investment paradigm on its own terms. Using the analytical grid of 'stock', 'flow' and 'buffer' policies in institutional complementarity, it puts the social investment perspective, as a distinct welfare paradigm, to the test of macro- and micro-level wellbeing returns in post-industrial European welfare states.
Post-industrial welfare states
The welfare state is perhaps the most successful achievement of 20th century social engineering. Advanced welfare states in Europe and beyond have the capacity to eradicate old-age poverty, provide universal access to health care and education, and institutionalize social security in case of unemployment and sickness. More than ever, the fallout from the Covid-19 pandemic has highlighted how crucial public social welfare is to keep the society together at moments of personal and collective crisis. Unsurprisingly, the welfare state remains highly popular with national electorates today.
Despite their notable achievements and wide popular support, welfare states have been put to the test in the last fifty years by deep economic and social change in post-industrial societies. Two sets of challenges shake the very foundations of advanced welfare capitalism:
– Economic change coming from globalisation, intensified migration, EU market integration, and rapid technological innovation and digitalisation; and
– Social change coming from the changing nature of gendered life-course risks in ageing European societies.
Social Investment perspective
In the face of these economic and social pressures, advanced welfare states have introduced various reforms. Since 2000, the concept of 'social investment' has gained traction in debates over welfare state futures. Like any notion of investment, social investment posits measurable 'wellbeing returns' on investment in advanced societies. This project aims to assess empirically the returns on social investment by focusing on three key policy functions which, if wisely combined, complement one another rather than require resource trade-offs. In shorthand, the three are 'stocks', 'flows' and 'buffers'.
---
  Stock: Improving society's lifelong human capital stocks through better education and training of the workforce, through all phases of life
   Flow: Easing the flow in gendered labour markets and in family life-course transitions to help reconcile work and family life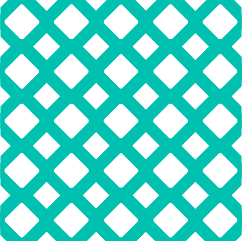 Buffer: Maintaining and updating inclusive social protection buffers, such as income support, to mitigate household poverty resulting from life-course change or from external circumstances
---
The social investment approach recalibrates the welfare balance between social risk prevention and compensation in times of economic or personal hardship (see Esping-Andersen et al, 2002, Why We Need a New Welfare State). The key objective is to break the intergenerational transmission of poverty through interventions that help 'capacitate' individuals, families and societies to respond to the changing nature of social risks, by investing in human capabilities from early childhood through old age ('stock' policies), while improving work–life balance provision for working families ('flow' policies) and mitigating household poverty through social protection ('buffer' policies). Depending on their complementarity and inclusiveness, such SI policies have the potential to generate a multiplier effect of wellbeing returns at an individual level, while at the same time fostering employment levels capable of granting the macroeconomic sustainability of inclusive welfare systems at the national level.
Source: Adaptation from Hemerijck, A. (2017) The Uses of Social Investment. Oxford: Oxford University Press, p. 26.
The effects of the Covid-19 pandemic only reinforce the imperative for strengthened welfare provision in the 21st century. In contrast to the Great Recession in the late 2000s, when government measures to save banks led to welfare retrenchment, the pandemic has induced a crisis of human frailty and social interdependence. Today, ordinary citizens expect their governments to be there for them.
---
Project
The WellSIre project combines sociological and political science approaches, connecting the dots between different methods, from descriptive statistics and multilevel modelling, to life-course sociology and comparative institutional policy analysis, as well as case studies of social investment implementation and policy feedback.
The project covers five main themes:
Societal wellbeing – SI policy effect on welfare performance at a societal level
Individual wellbeing across the life-course – SI policy effect on life-course transitions with respect to education, employment and poverty at an individual level
Subjectively perceived wellbeing – SI policy effect on subjective wellbeing and people's capabilities to fulfil their aspirations with respect to education, family formation, work–life balance, and job satisfaction
National SI reform and EU agenda-setting – Sequences of SI policy reforms and recalibration processes at a national level across EU member states with a focus on policy coherence and outcomes
Sub-national SI delivery – Subnational differences between SI service delivery, with a focus on multi-level governance and policy complementarities
See Research for more information on each of the research layers.
See Publications for a complete list of publications.
---
The WellSIRe project is based at the European University Institute, in the Department of Social and Political Sciences. The research team includes 3 Ph.D. students and 4 postdoctoral Research Fellows, in addition to the Principle Investigator. See People for more information on the research team.
Institutional partners are the University of Amsterdam (Brian Burgoon, Jonathan Zeitlin, Herman van de Werfhorst), the University of Lund (Moira Nelson), University of California-San Diego (Lane Kenworthy), University of Bergamo (Gemma Scalise), the University of Milan (Stefano Ronchi), Jacobs University Bremen (Hilke Brockmann), and the University of Macerata (Emmanuele Pavolini).
This project, which will cover the period 9/2020-8/2025, has received funding from the European Research Council (ERC) under the European Union's Horizon 2020 research and innovation programme (grant agreement number 882276).
The content of this website represents only the views of the authors and is their sole responsibility. The European Commission does not accept any responsibility for use that may be made of the information it contains.